About Us – The Carpetido Story
Young and modern meets tradition and know how – this describes us best.
Everyone knows this feeling – memories of times gone by. Of our grandparents buying that Persian rug or the rug lying under our parent's dining table – giving us that feeling of being at home. The distinct scent of wool, those rich colors or the soft and warm texture under our feet – these are the things our guests and customers recount before they drift off into nostalgic memories of earlier times. The family owned business behind Carpetido has been introducing oriental traditional rugs into our living rooms for over a century.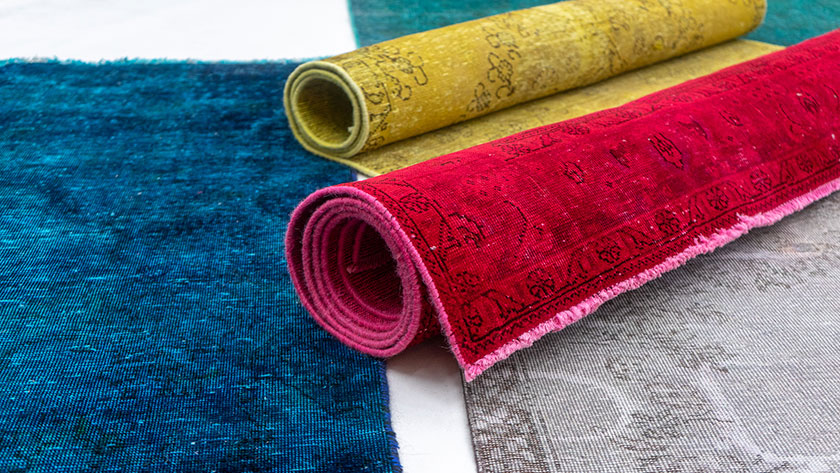 Introducing our colorful vintage design rugs in early 2000 was an important step for our business. Our Idea to reinvent particularly old vintage pieces, to free them of the traditional colorings and to completely renew the dying, provoked the firmly rooted traditional design of the Persian rug and – for the first time in a while managed to astonish our customers.
Who is behind Carpetido?
Our company is like a family to me – it is my family: founded by my father, handed over to his children and continued further with our families and children there is no profession I would rather pursue. Looking back, I have been involved with rugs for as long as I can remember. As a little boy I would help my father with the purchasing of goods after school. Even then my father appreciated by good sense for color combinations and my curiosity for new creations. He taught me everything that I know about rugs today and he put his confidence in me. Today it is my children that passionately contribute their knowledge of technology, logistics and design.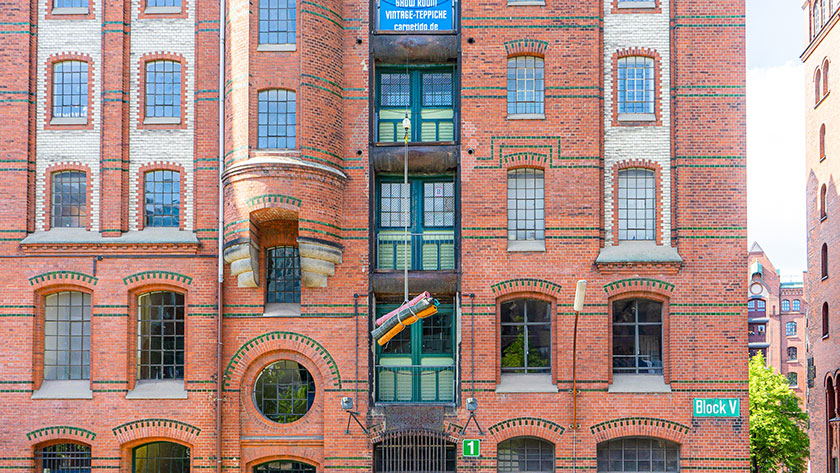 1919
Founding in Persia

---

Over a century ago our founder, father and grandfather Mohammad Reza Mesgarzadeh, a young merchant in the well-known rug manufacturing province Tabriz, obtained the official authorization from the Persian chamber of commerce to export rugs. We still look back at this license with issuing number "2" with pride. This is when the voyage of our precious pieces began in Persia and lead through Bombay to London and from there all through the world. With the rugs becoming increasingly popular in Europe and America he built additional production facilities and at one point operated more than a thousand looms in Tabriz.
1950
First Stopover in Hamburg

---

Several years later, during the economic upturn of the 1950s and 1960s the global turnover point for oriental rugs moved from London to the free-trade HafenCity disctrict in Hamburg – the world's largest and und likely the most beautiful connected warehouse complex. At this time in the early 1950s, the company sold its production facilities in Tabriz in order to concentrate on the successful export business right out of the country's capital Teheran. Mesgarzadeh left his hometown and took up his space in Teheran's famous bazar. Simultaneously he opened his first warehouse in the rug capital Hamburg together with his eldest son which only a few years later became the center of all trading activities.
1975
Firmenumzug nach Hamburg

---

Mit dem ersten Generationswechsel in der Unternehmensführung auf Said Mesgarzadeh verlagerte dieser 1975 auch offiziell die Mesgarzadeh Teppichhandelsgesellschaft nach Hamburg, in das Zentrum ihres Handelns und in den Heimathafen seiner eigenen jungen Familie. Am Standort Teheran fanden weiterhin Einkauf und Produktveredelung statt, bevor die Waren in das Hamburger Lager kamen. Gemeinsam mit seiner Frau und seinen Geschwistern arbeitete er den besonderen Ruf des Unternehmens, die gefragteste Auswahl von morgen schon heute anzubieten, heraus und machte es zu einer der wichtigesten Adressen für internationale Möbel- und Teppichhäuser.
The new HafenCity
Times have changed and the golden years of classic rug-, spices and coffee trading within the Freeport of Hamburg have long become a romantic memory of the past – surpassed by our ever connected and direct merchandise trade. For many households the traditional oriental rug lost some of its glory and meaningfulness towards today's modern styles.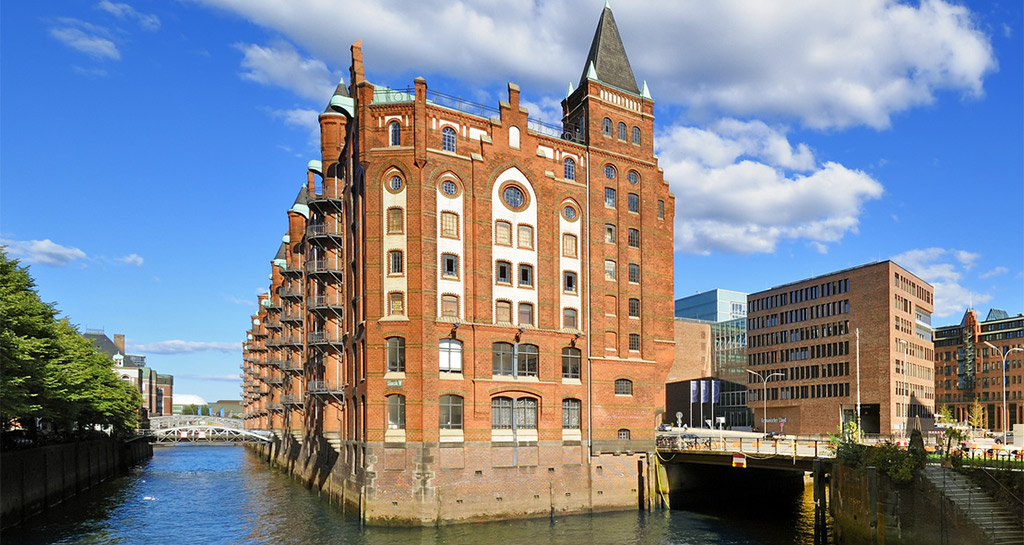 The market changes not only affected the trade volume in Hamburg but also introduced a new trend: Unicolored, bright and smooth designs like those of the Persian nomad tribes remained relevant due to their combinability. However, expensive and elaborate rugs were not a good fit for a trend oriented and more high-strung generation, that would prefer not to commit itself to one rug and therefore one style for the next 50 years. Under the project name "Carpetido" we gathered our conclusions and developed an exciting solution which in our opinion went extraordinarily well with the high quality and with the character of the Persian Rug.
Some might have seen it as a bold provocation to completely sheer vintage oriental rugs, to withdraw their colors and to radically give them a new coloring. The enormous potential was evident right away and not only was a new creative space with boundless varieties of combinations established, it also made a more customer focused pricing possible. The idea took off and brought the rug back into business.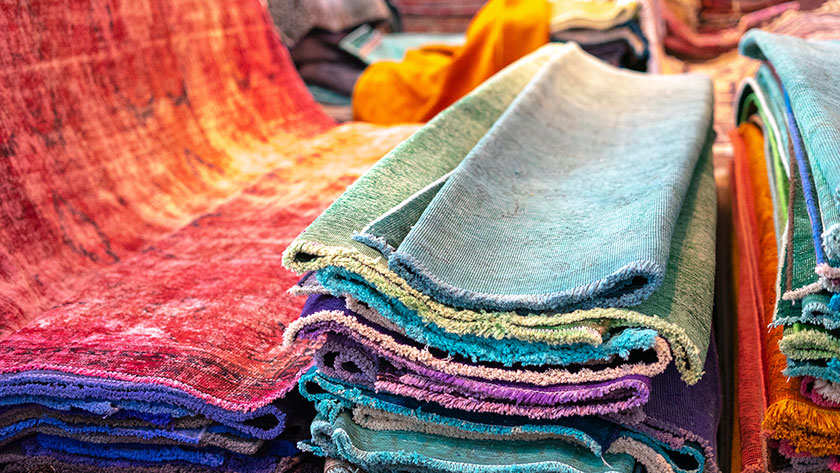 Exclusively for furniture stores or for our own online catalogue, Said Mesgarzadeh continues to be involved in the design process behind every rug and passionately stands behind our conviction that the Persian Rug can be all that – a modern design piece.
Our Carpetido Showroom in the heart of Hamburg's HafenCity
Our business and our warehouse are located in the heart of Hamburg's HafenCity. For over a century this has been the home of the rug in Germany and the ideal destination for a visit should you ever be in Hamburg. We look forward to your visit!